Clinical Facilities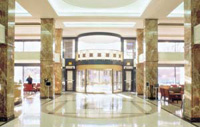 The hospitals of Penn Medicine include the Hospital of the University of Pennsylvania, Penn Presbyterian Medical Center, and Pennsylvania Hospital. All of the clinical neurological and neurosurgical services for the University of Pennsylvania Health System are integrated through the Comprehensive Neuroscience Center (CNC) , which has its major facilities at the Hospital of the University of Pennsylvania and Pennsylvania Hospital. Adult neurology residents will rotate through the following three institutions: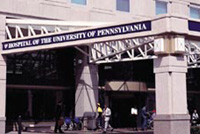 The Hospital of the University of Pennsylvania (HUP) has 695 beds. The Neurology inpatient service is comprised of 26 beds on the 9th floor of the Silverstein Pavilion, including 12 beds in the Intermediate Neurologic Intensive Care Unit. Critically ill neurology patients are cared for in the 22 bed NeuroIntensive Care Unit. An active consultation service is carried out in other units of the hospital.
Neurological care for children is provided at the Children's Hospital of Philadelphia (CHOP), a 304-bed facility immediately adjacent to HUP. The Neurology Service cares for approximately 400 inpatients per year. There are 24 full-time neurologists in the Division of Child Neurology.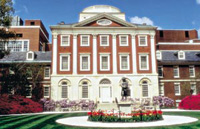 Pennsylvania Hospital, the nation's first hospital, offers a full range of diagnostic and therapeutic medical services and is a major teaching and research institution. The Comprehensive Neuroscience Center at Pennsylvania Hospital is an integral part of our training program and a variety of important clinical programs are housed at Pennsylvania Hospital including the Parkinson's Disease and Movement Disorders Center, the ALS Association Center and components of the stroke and epilepsy programs.