WELCOME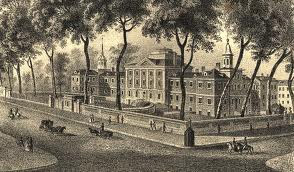 The nation's first hospital, founded 1751
Welcome to the Pennsylvania Hospital Residency Program in Obstetrics and Gynecology. Our program is an accredited four-year postgraduate training program based at Pennsylvania hospital, within the University of Pennsylvania Health system.
The residency program in Obstetrics and Gynecology at Penn has a total of 24 physicians, 6 in each year. Our program has been continually accredited by the Council on Resident Education in Obstetrics and Gynecology (CREOG) since 1955. In addition, the program fulfills all requirements established by the National Residency Review Committee (RRC).
Residents receive in-depth clinical and didactic training in all aspects of women's health care – obstetrics, gynecology, family planning, primary care, gynecologic oncology, reproductive endocrinology and infertility, maternal fetal medicine, human genetics, and urogynecology.
As part of Penn Medicine, Pennsylvania Hospital is a major teaching site for Penn medical students for both their core Ob/Gyn rotation and subspecialty electives. Pennsylvania Hospital residents play a key role in the education, clinical experience, and evaluation of medical students.
Chair
Steven J. Ralston, MD, MPH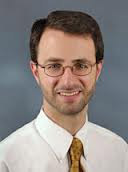 Program Director
Dominic Marchiano, MD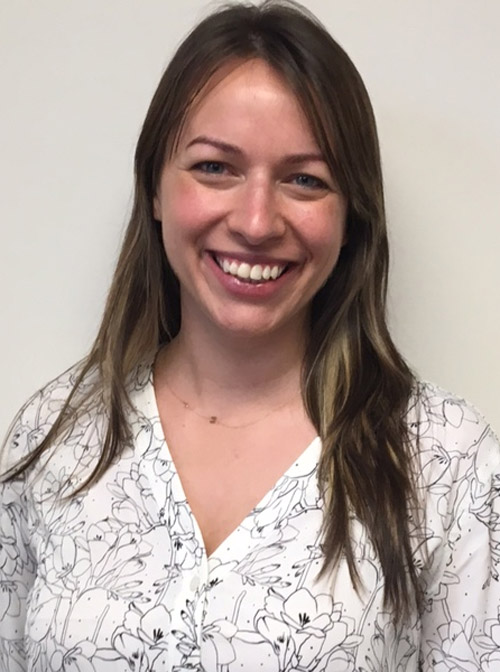 Associate Program Director
Bethany C. Goins, DO
Educational Philosophy
The primary goal of obstetrics and gynecology education at Pennsylvania Hospital is to create practitioners who are capable of caring for the full continuum of a woman's health care needs across her lifespan. We emphasize teamwork and collegiality among residents, attendings, nurses, and support staff. The Department of Ob/Gyn, under the leadership of Dr. Ludmir, is committed to providing quality care for all women in the Philadelphia community and abroad. To that end, we have established a division of our resident-run practice that provides care for many of the uninsured and indigent women in our community through Women's and Children Health Services (link to WCHS). We also promote and provide care to the large Latina population in the area through Latina Community Health Services (founded by Dr. Ludmir).
Experience
Over 5,000 babies are born at Pennsylvania Hospital annually. The residents are involved in the management of all patients. In July 2008, a "laborist model" for attending coverage on the labor and delivery unit was instituted. The laborist system means that for any 24-hour shift, there are two attending physicians on staff whose only responsibility is to oversee the labor and delivery floor. The laborist model has led to improved attending-resident collaboration with the ultimate goal of improving patient safety.
Residents gain outpatient experience through subspecialty rotations and working at Women and Children's Health Services (WCHS), the resident-run clinic. One-fifth of our patients receive their care at WCHS, where there are about 15,000 outpatient visits per year. The volume of patients at the clinic provides residents with the unique experience of operating a high volume clinic and being the primary physician for patients with a wide variety of obstetric and gynecologic issues.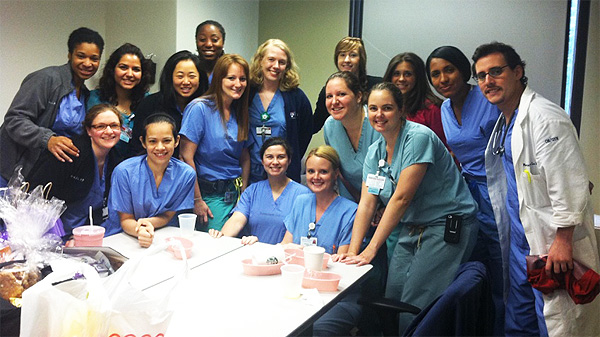 Gynecology services at Pennsylvania Hospital perform over 2,300 procedures annually. The residents participate in all cases and are either the surgeon or first assistant for the vast majority of cases. In addition, Pennsylvania Hospital is a leader in minimally invasive and robotic gynecologic surgery. Penn's gynecologic oncology and urogynecology fellows operate with the attending on a portion of the cases.
Residency curriculum and Clinical experience
PGY 1
In making the transition from medical school to residency, interns are given graduated levels of responsibility and independence. Off-service rotations are completed during this year to provide a strong foundation of general medical knowledge and skill, and to gain familiarity with colleagues in other departments.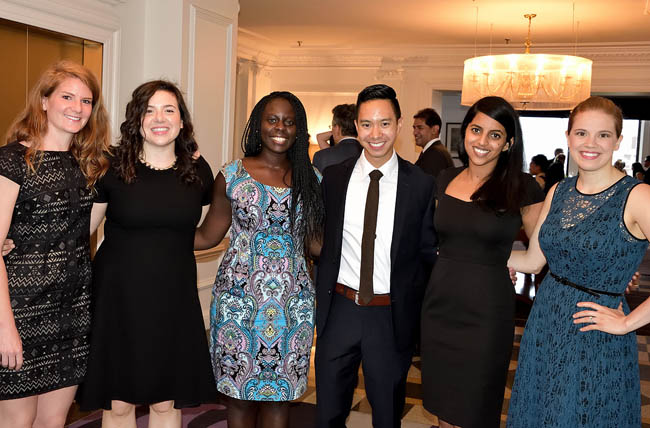 Rotations:
Obstetrics (2 months) – The Obstetrics intern learns the management of normal labor, delivery, and postpartum care. This includes one month where a PGY-1 is expected to be the resident scrubbed-in on all uncomplicated, full-term vaginal and cesarean deliveries. The intern is also the primary resident in charge of the postpartum floor, working in conjunction with mid-level providers to reduce the burden of volume.
Gynecology (2 months) – Intern gynecological surgical experience includes mostly minor cases, including LEEP, hysteroscopy, and tubal ligations. On this rotation, there is the opportunity to learn the full range of family planning services, including pregnancy interruption (with available opt-out). Interns are first call for Emergency Department consults and for benign gynecology post-operative patients.
Night Float (2 months) – This rotation helps develop autonomy and independent thinking, as well as provide even work-flow within the duty hours guidelines set forth by the ACGME. The intern works with the rest of the night float team to provide care for all of the Ob/Gyn patients in the hospital. Specifically, the intern helps manage and deliver all uncomplicated, full-term labor patients as well as the benign gynecology service.
Ambulatory (2 months) – Includes urogynecology, REI, family planning, and continuity clinic. This rotation is designed to develop skill in the management of outpatients. As the junior member of a team, the intern on service will learn the basics of physical examination and office management of obstetric and gynecologic issues.
Off-Service Rotations (2 months) – In addition to expanding your knowledge base, these three rotations expose interns to colleagues in other departments. These relationships are later useful for residents in order to collaborate with subspecialists from other departments to care for complicated patients.

ICU (1 month) – Combined medical and surgical ICU, code team
Inpatient Medicine (1 month)

Gynecologic Oncology (2 months) - This rotation is designed to develop skill in the management of oncologic patients through both inpatient and outpatient settings.
PGY 2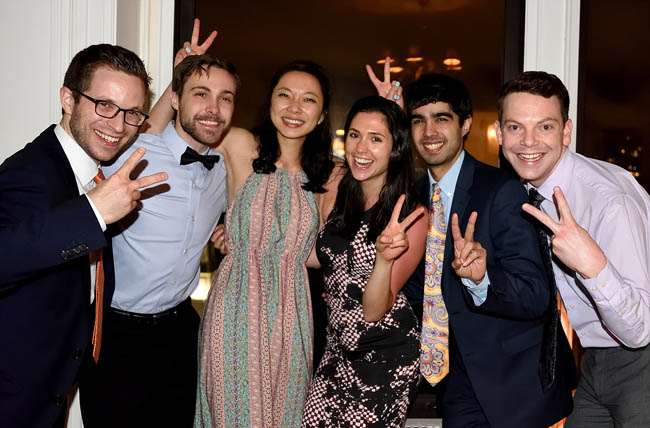 During their second year, residents are challenged with managing all intrapartum patients on our busy Labor and Delivery unit, and with participating in major abdominal surgeries both in general gynecology and gynecologic oncology. On the gynecology service, second year residents manage patients with suspected ectopic pregnancies and molar pregnancies. They also begin preoperative planning by evaluating, scheduling, and performing family planning surgeries.
Rotations:
Obstetrics (4 months)
Gynecology (2 months)
Night Float (2 months)
Maternal Fetal Medicine (2 months)
Gynecologic Oncology (2 months)
PGY 3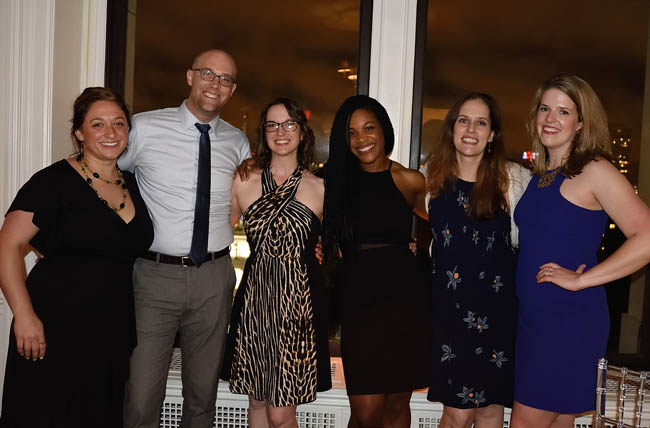 Many of our residents consider their third year to be their favorite. They are exposed to more surgical subspecialties and participate in more advanced gynecologic surgeries, including laparoscopic and vaginal cases. During the obstetric rotation, PGY 3's run the perinatal triage unit, which involves working with a junior resident and mid-level providers.
During the second half of this year, residents have a one-month, call-free elective. The specific nature of this rotation is left up to the resident based on interests and career plans. Many residents have taken advantage of the Harrison Fellowship, an internal monetary grant encouraging exposure to international medicine, and spend this month practicing obstetrics and gynecology abroad.
In recent years, our residents have spent elective months on six different continents. Other residents stay closer to home to do research, to spend more time on subspecialties (i.e., urogynecology, MFM, gynecologic oncology), or to observe unique technologic advances in the field (i.e., fetal surgery). This elective and the opportunities afforded by the Harrison Fellowship are unique features of Pennsylvania Hospital's program.
Rotations:
Obstetrics (2 months)
Gynecology (2 months)
Night Float (2 months)
Chester County Hospital (2 months) Gyn surgical rotation
Ambulatory (2 month)
Elective (1 month)
Women's health (1 month)
PGY 4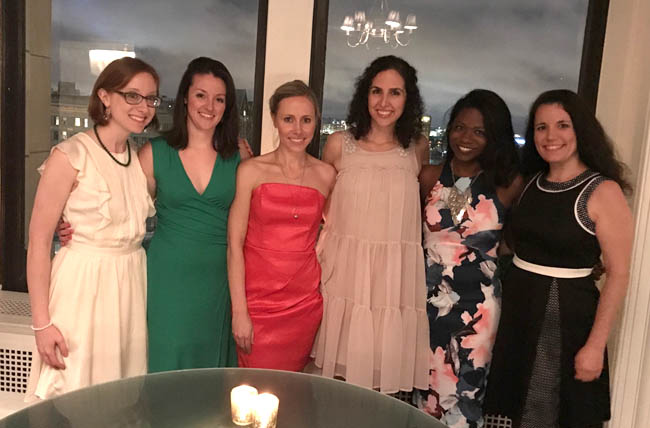 The fourth year presents residents with independent decision-making and patient management opportunities. Under the supervision of faculty, PGY-4's manage all patients on inpatient services and outline care plans for Women and Children's Health Services patients. Our chief residents are also very involved in crafting the education of their junior residents.
Obstetrics (2 months)
Gynecology (2 months)
Night Float (2 months)
Ambulatory (2 months)
Gynecologic Oncology (2 months)
Urogynecology (2 month)
Our Recent Graduates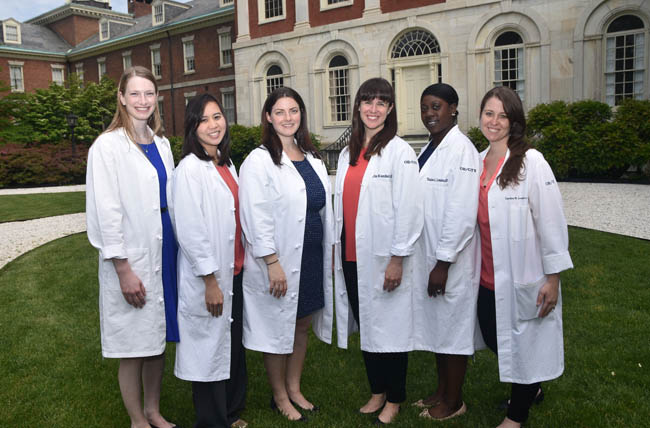 Rounds and Conferences
Educational meetings occur each morning. Before conference, residents are expected to round on their service. Conferences are given by faculty and senior residents and cover the breadth of obstetric and gynecologic topics. Labor and Delivery board sign-out occurs each morning after conference and is attended by faculty who lead discussions about management and other pertinent issues.
Additional scheduled conferences include the following:
Departmental Grand Rounds – Wednesday mornings weekly
Perinatal-Neonatal conference – Mondays weekly
Gynecologic Oncology Pathology conference – Wednesday afternoons weekly
Morbidity and Mortality conference – Monthly
Journal Club – Monthly
Medical Simulation Center
Pennsylvania Hospital residents join with their colleagues from the Hospital of the University of Pennsylvania to participate in medical simulation drills. Penn Medicine has developed a state of the art simulation center, where Ob/Gyn residents are able to practice obstetric emergencies, laparoscopic skills, and patient communication skills.
Society Memberships
The Department of Ob/Gyn sponsors memberships in the Philadelphia Obstetrical Society. This group holds monthly dinner lectures. Some residents attend these events for the social exposure to our larger professional community, to network, or to enjoy an interesting lecture. Attendance is optional. Membership in ACOG is sponsored by the department at no cost to the resident.
Vacation and Conference Time
Residents in each year have four weeks of vacation, one of which is scheduled around the winter holidays. Any resident is eligible to attend a national meeting at which they have a first-author, peer-reviewed, original research paper accepted for platform or poster presentation. In addition, PGY-4 residents may attend one educational meeting, regardless of whether they have a presentation or not.
Current Residents
PGY-1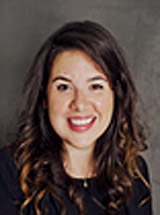 Kathryn Delaney
Northwestern University
School of Medicine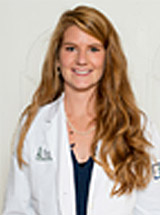 Olivia Harris
University of Vermont
College of Medicine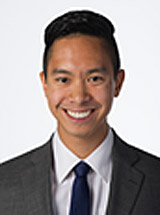 Christopher Hong
University of Pittsburgh
School of Medicine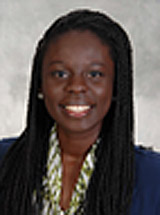 Anita Jones
Howard University
College of Medicine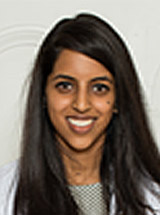 Sruthi Sakamuri
University of Vermont
College of Medicine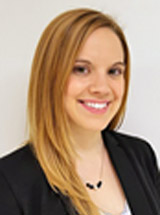 Katelyn Tripod
Eastern Virginia Medical School
PGY-2

Diego Aviles
Vanderbilt University
School of Medicine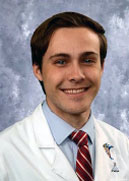 Matthew Janssen
Saint Louis University
School of Medicine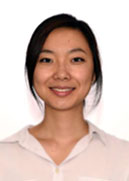 Eva Jiang
Sidney Kimmel Medical College
at Thomas Jefferson University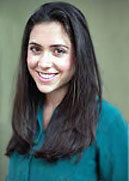 Jenna Lipson
George Washington University
School of Medicine and
Health Sciences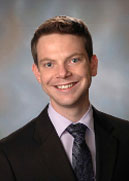 Brandon Martin
New York Medical College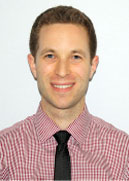 Jared Tepper
Sidney Kimmel Medical College
at Thomas Jefferson University
PGY-3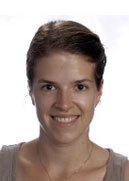 Emily Cheston, MD
Sidney Kimmel Medical College
at Thomas Jefferson University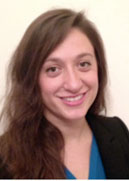 Elana Tal, MD
Vanderbilt University School of Medicine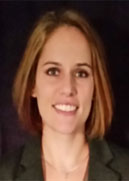 Emily Garrett, MD
University of Minnesota
Medical School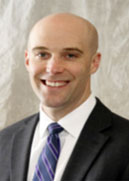 Michael P. Schultz, MD
University of Michigan Medical School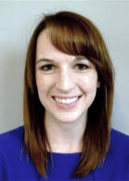 Jessica M. Torres, MD
Sidney Kimmel Medical College at
Thomas Jefferson University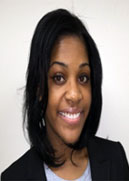 Simone M. Sweeney, MD
Howard University College of Medicine
PGY-4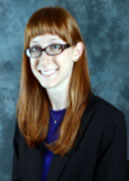 Emily Atkinson
Ohio State University College
of Medicine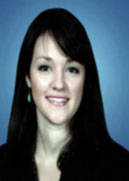 Lindsey Buckingham
University of North Carolina at Chapel Hill School of Medicine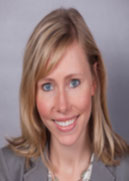 Amy Dorius
Oregon Health & Science University
School of Medicine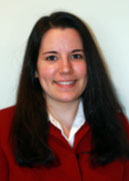 Leah Kaminetzky
Boston University School of Medicine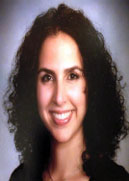 Kimia Menhaji
Temple University School of Medicine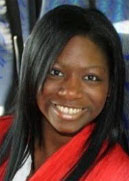 Kristina Williams
Harvard Medical School
Graduate Follow Up
2016 - ONC Fellowship - University of Pennsylvania
2014 GYN ONC – Brigham and Women's Hospital
2013 MFM – University of Pittsburgh
2012 GYN ONC – Washington University MFM – St. Luke's / Roosevelt
2011 Family Planning – University of Pennsylvania GYN ONC – UCSD
2010 GYN ONC – Mt Sinai Hospital URO GYN – Duke University Family Planning – University of Utah
2009 URO GYN – University of North Carolina Family Planning – Johns Hopkins University MFM – Brigham and Women's Hospital
2008 MFM – Brigham and Women's Hospital
Eligibility
Individuals who have successfully completed medical school and/or are following one or more years spent in clinical internship or residency programs are eligible to apply.
Resident Life
Residents enjoy each other's company inside and outside of the hospital.
In the summers, it is common to find residents together in center city enjoying Wednesday drinks for the city-wide happy hour "sips." The residents find any reason to celebrate, including baby showers, birthdays, weddings, and more. In the beginning of the year, they look forward to the resident canoe trip. At the end of the year residents and their families come together to celebrate senior graduation.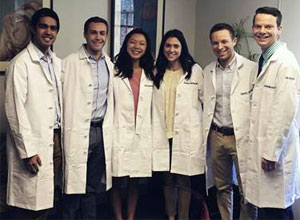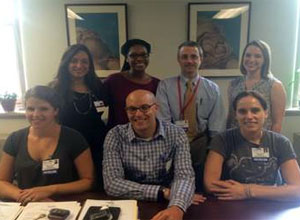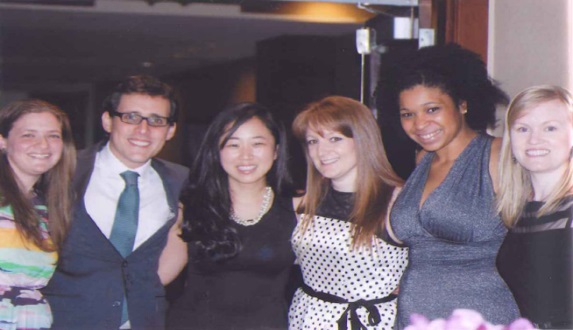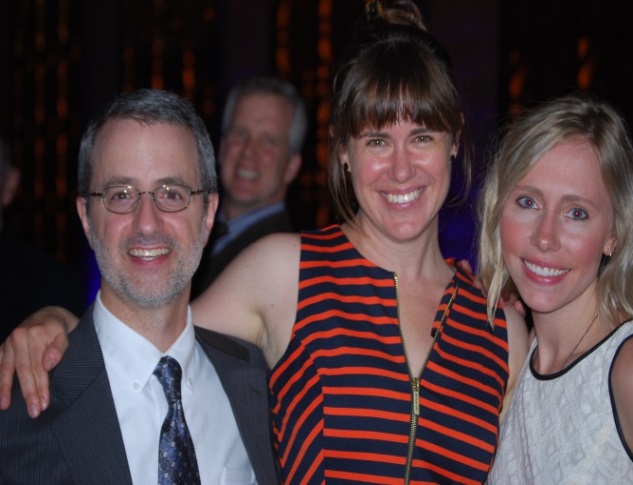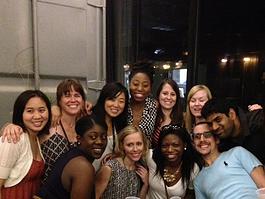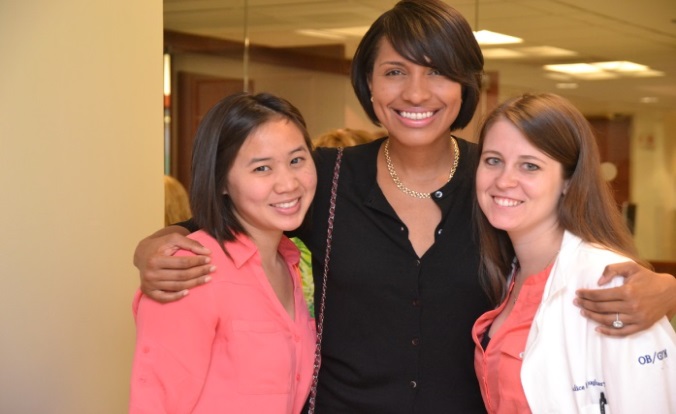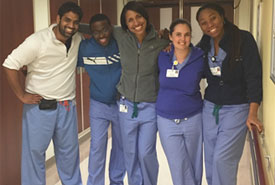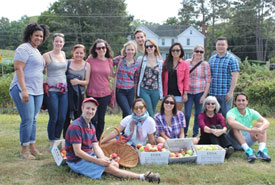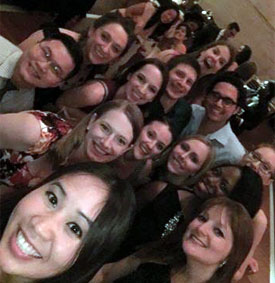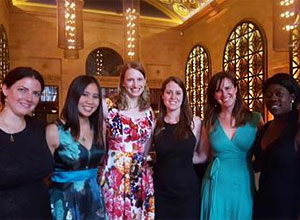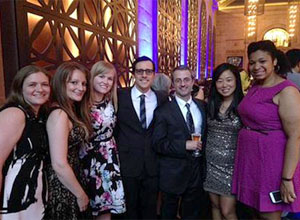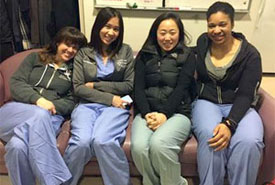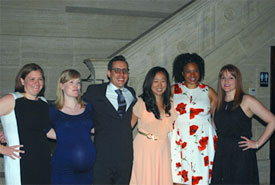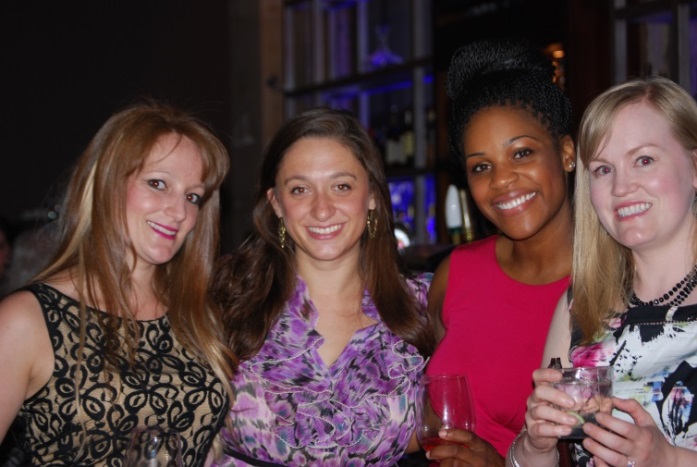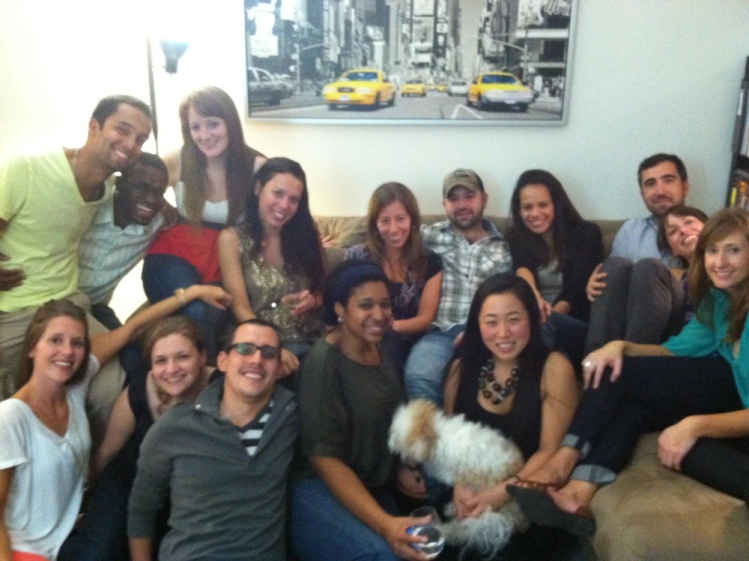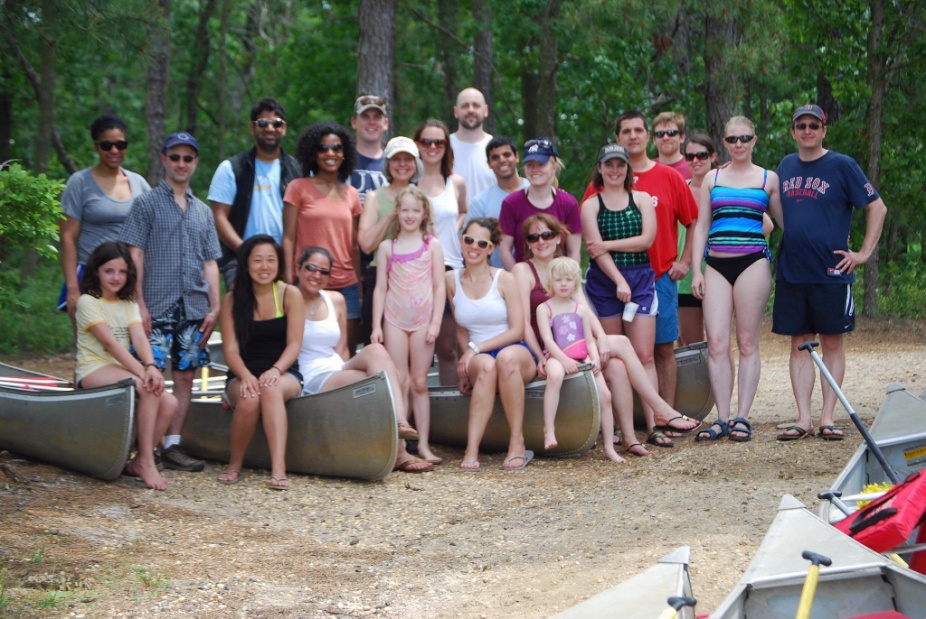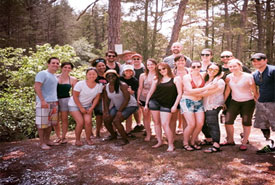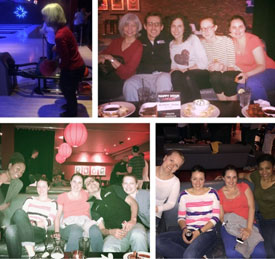 Residency Application
Applications are received only through the ERAS system. Applications will be reviewed as they are received, and should include:
A passing score on USMLE Step 1 or COMPLEX
A copy of your medical school transcript
Three letters of recommendation from individuals who know you professionally
Dean's letter
Personal statement
Curriculum vitae
Graduates from foreign medical schools must provide photocopies of ECFMG and FLEX/USMLE scores.
Learn more about how to apply »
Matthew Prickett
matthew.prickett@uphs.upenn.edu