Simulation at Penn Medicine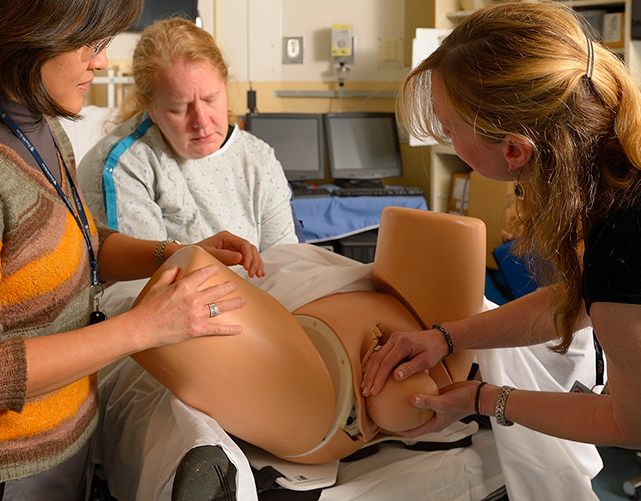 Simulation at Penn Medicine includes training, assessment and change management simulation activities occurring at the Penn Medicine Clinical Simulation Center as well in situ (unit based) activities occurring at each of the Penn Medicine facilities and practices. The simulation team includes simulation specialists and educators who incorporate simulation methodologies into curriculum for clinical and non-clinical staff and other initiatives. The Penn Medicine Clinical Simulation Center located at Penn Medicine at Rittenhouse includes human patient simulators set in realistic hospital environment for interprofessional training as well as task and virtual reality trainers for individual instruction in procedural skills such as central line placement, endotracheal intubation, laparoscopic procedures, and fiberoptic endoscopy. Simulation at Penn Medicine is an authorized provider of AHA courses, a test site for the SAGES Fundamentals of Laparoscopic Surgery and Fundamentals of Endoscopic Surgery examinations and offers a full complement of courses designed for a broad range of medical specialties. Finally, Simulation at Penn Medicine includes the Penn Medicine Standardized Patient Program which is used by medical students, physicians, healthcare professionals and hospital administrators alike.
Training Programs
Standardized Patient Program (Link)
12 Standardized Patient Exam Rooms
Faculty Viewing Room
Measy Surgical Skills Suite (Link) Is this still active?
Specialty trainers for surgical skills
Six Simulation Rooms for Team and Individual Training
Simulated Procedure Room
Simulated Labor and Delivery Room
Simulated In-Patient Room
Simulated Emergency Department Room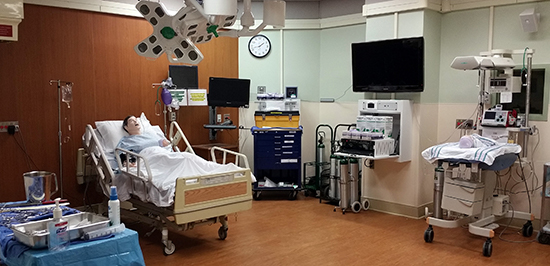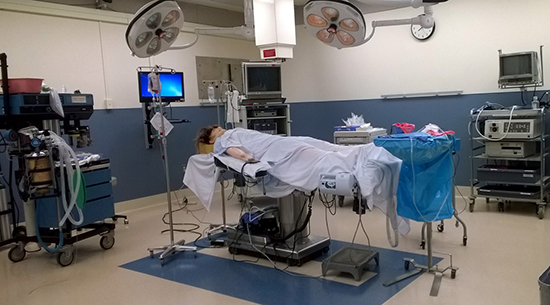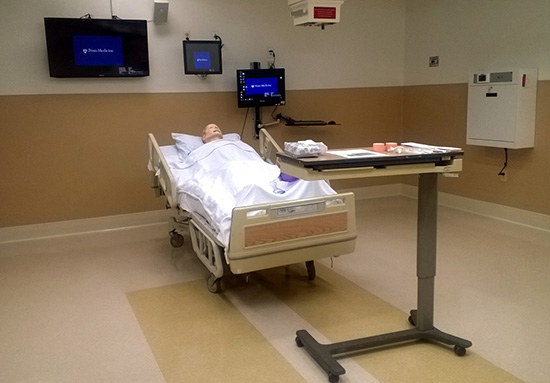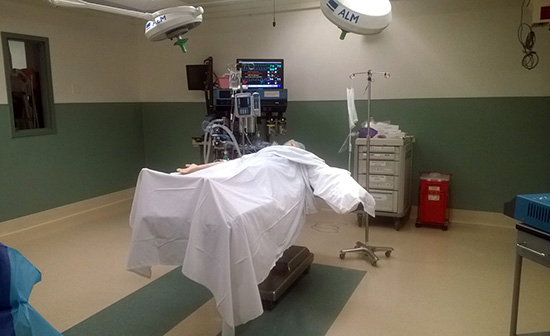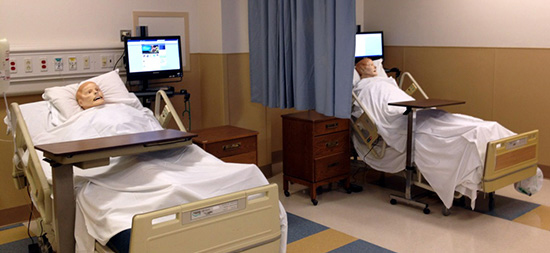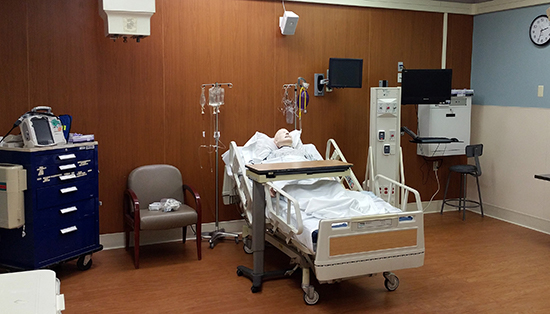 Additional Features
Multi-Purpose Skills Lab
Conference Rooms
Locker Rooms and Lounge
Computer Lab
Administrative Offices